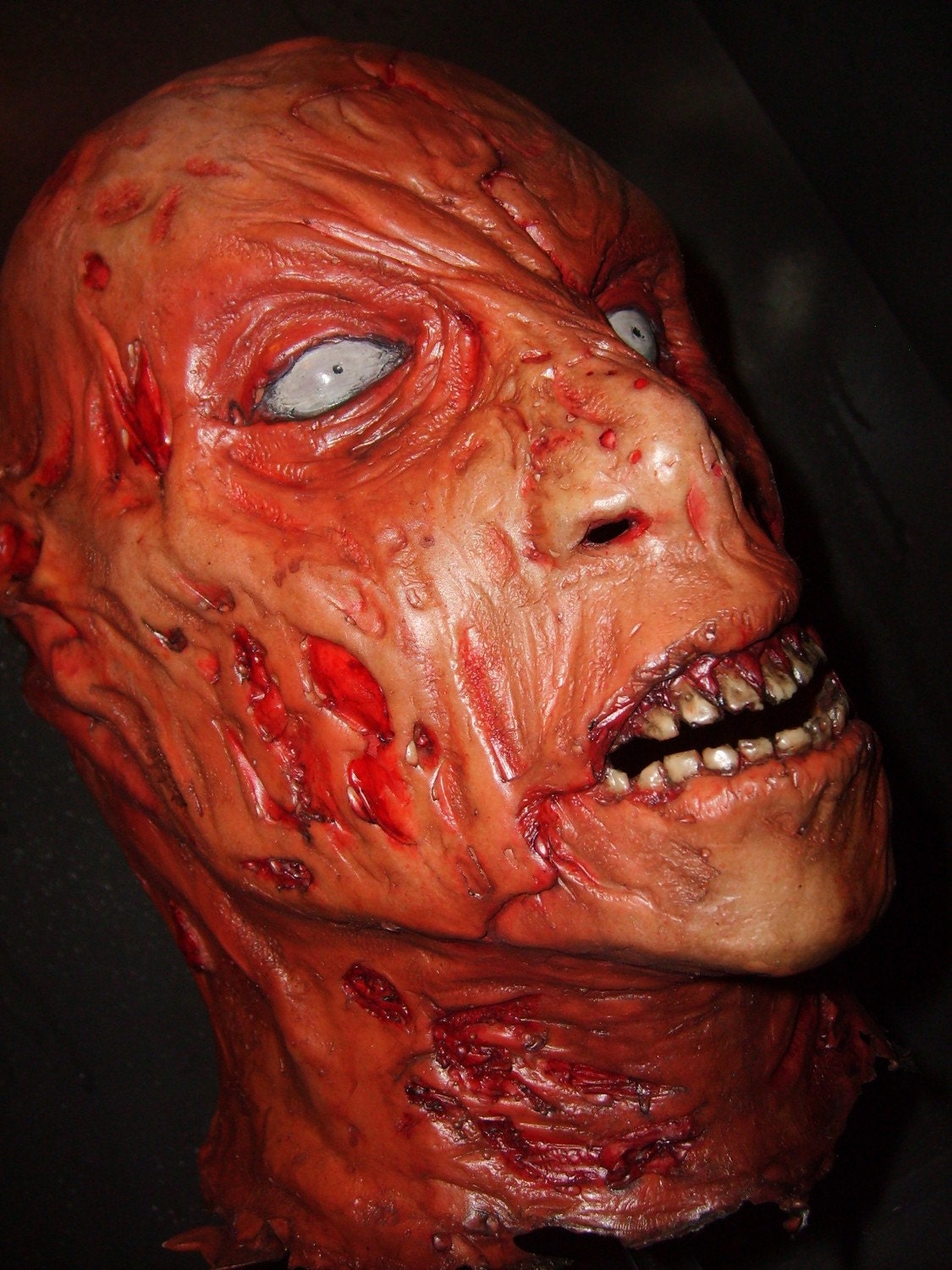 Need the perfect disguise this Halloween.. Then check out SpyroleStudios!! They've got the one of kind creations for your trick or treat needs!!
What is your favorite horror movie related item in your shop at this very moment and why?
Our favorite movie related item in our shop would have to be Father of Nightmares, as it's a replica version of Freddie Krueger. He is the father of nightmares.. who would want to be murdered in their sleep?? Creepy!!!
What is it about horror movies that inspires you and your art?
Just the effects art, it's unique, inspiring, creative, creepy, gorey ... everything that helps make up what we do as artists. It helps bring monsters to life.
Why did you join the Etsy Massacre Team
To help fellow mask makers and other creators get noticed, we figure we'd give this team thing a shot and who knows! enough treasures might get someone to visit, to learn more :)