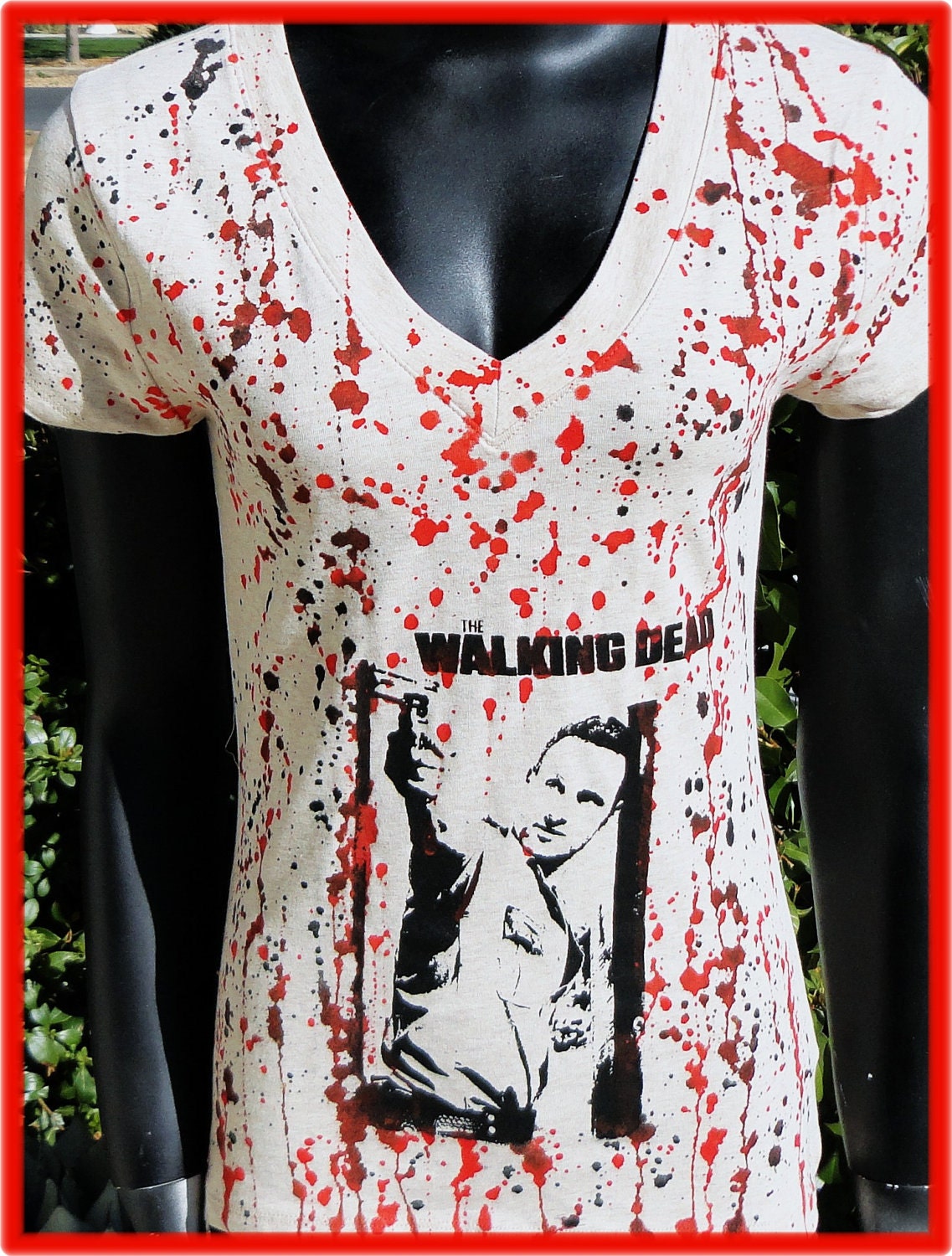 Want a blood splattering unique look you can wear!! Then look no further then Ellen's DIY shop!!
What is your favorite horror movie related item in your shop at this very moment and why?
I love so many of these movies.. it's hard to choose!! Let's go Walking Dead since I am reading and watching!!
What is it about horror movies that inspires you and your art?
The blood of course!!
Why did you join the Etsy Massacre Team
Because the Creepy Captain Living Dead Girl Nicole invited me!!