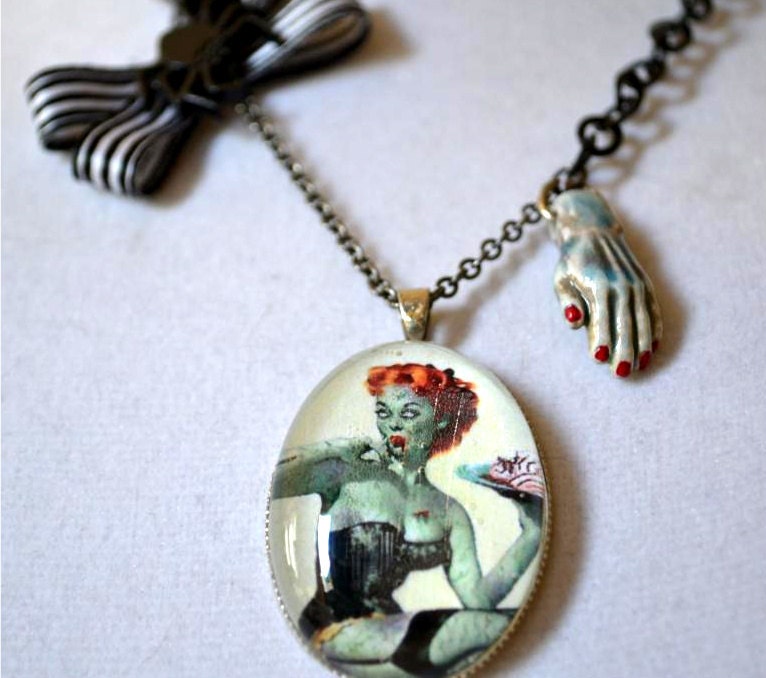 The tag line of her shop says it best "creepy accessories for the undead". That's exactly what you will find amongst the spooky treasures at GirlZombie!


What is your favorite horror movie related item in your shop at this very moment and why?
My fave item from my shop is my Beauty & Brains Zombie Pin up necklace. It totally embodies beauty and brains, a sexy zombie, can it get any better?
What is it about horror movies that inspires you and your art?
Horror has always been a big hobby of mine, even as a kid I was the one that always had a ghost story to tell or some scary story book I was reading. I've especially been drawn to vampires and zombies though, even before they were cool. The scene has always drawn me in and given me inspiration with the different things I create.
Why did you join the Etsy Massacre Team?
I joined the Etsy Massacre Team to network and support like minded artists that love horror as much as me! What a great group of people.