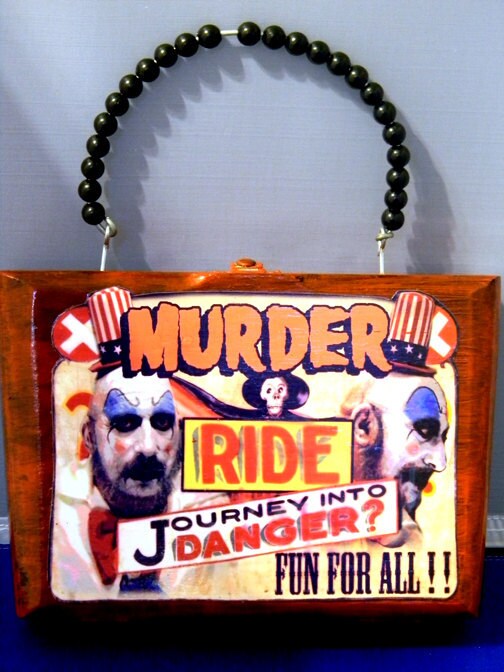 Looking for unique hand painted accessories for that ghoul in your life!??!! Look no further because sacchetto has everything you need!!
What is your favorite horror movie related item in your shop at this very moment and why?
The murder ride purse is a very popular bag. I thought it was for me, but I guess I hooked some thing cool.
What is it about horror movies that inspires you and your art?
I like the dark and light. It's very dark and bright, that's my life good and bad, that's like everyone

.
Why did you join the Etsy Massacre Team?
Because they believe the same things I do.