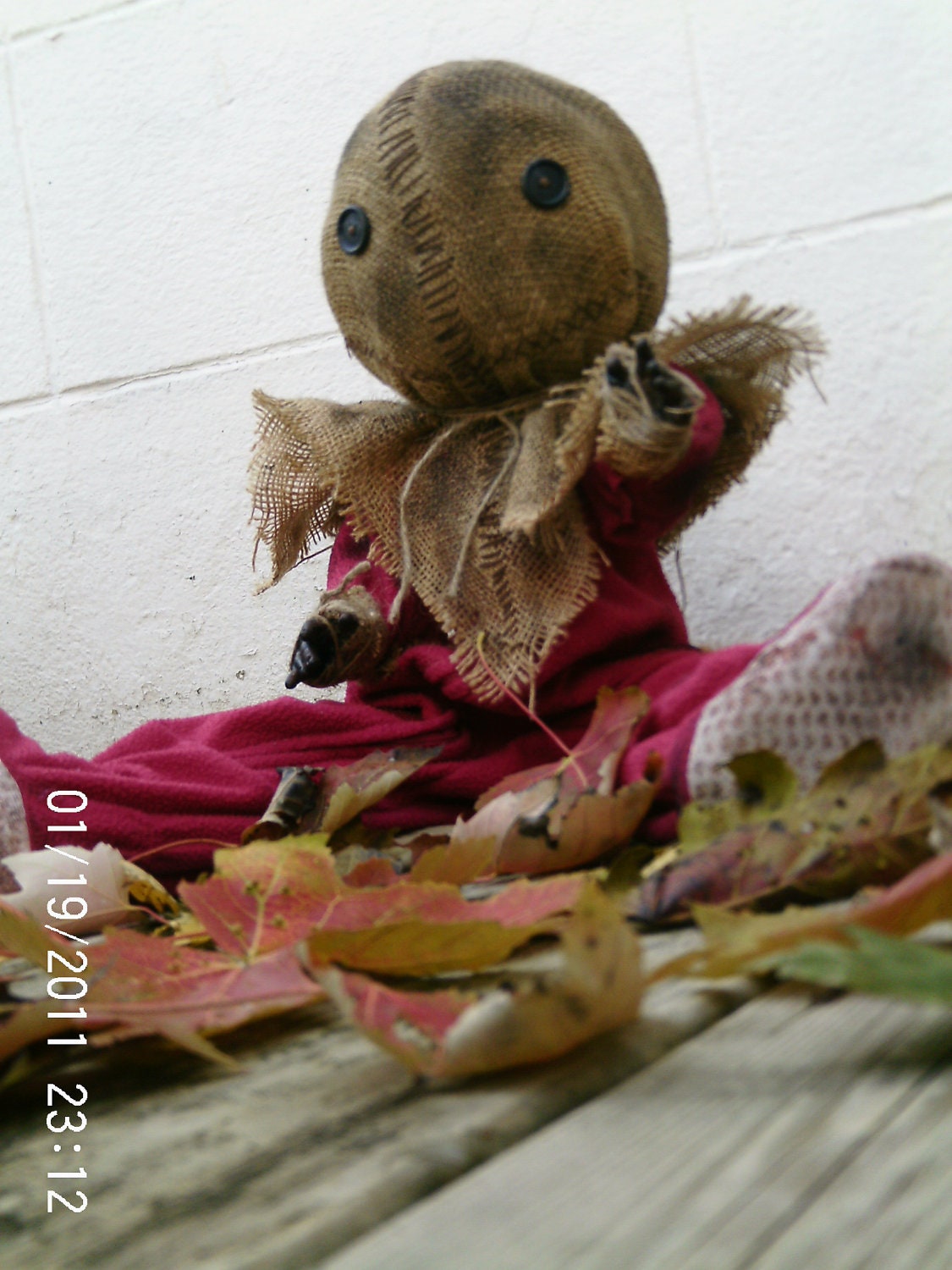 If you love creepy dolls, look no further!
ZombieMommy74
has all you need for your frightening doll collection! Give thanks this November for this awesome shop of the month!
What is your favorite horror movie related item in your shop at this very moment and why?
My favorite horror related item in my shop right now would be Sam, my Trick 'r Treat tribute doll. I love the movie and I think he turned out great. And he walks which is pretty awesome!
What is it about horror movies that inspires you and your art?
Ever since I can remember I have loved horror movies. I would take Slumber Party Massacre over something like The Notebook any day.
Watching them inspires me to make something to honor them and the fact that someone would spend money on something that I love to do amazes me.
One of the dolls that I sold on etsy will be featured in a movie that is being shot now in Japan. It doesn't have a name yet but I've seen some pictures of her on the set and it looks super spooky.
Why did you join the Etsy Massacre Team?
I was searching for horror related stuff and I came across a lot of team members items. It looked like the perfect place for me!